Change Strikers on Command
3-in-1 Striker w/ Interchangeable Dowels
- Threaded Design to Easily Attach and Remove Dowels
- Easy Storage with Quick Snap-In Feature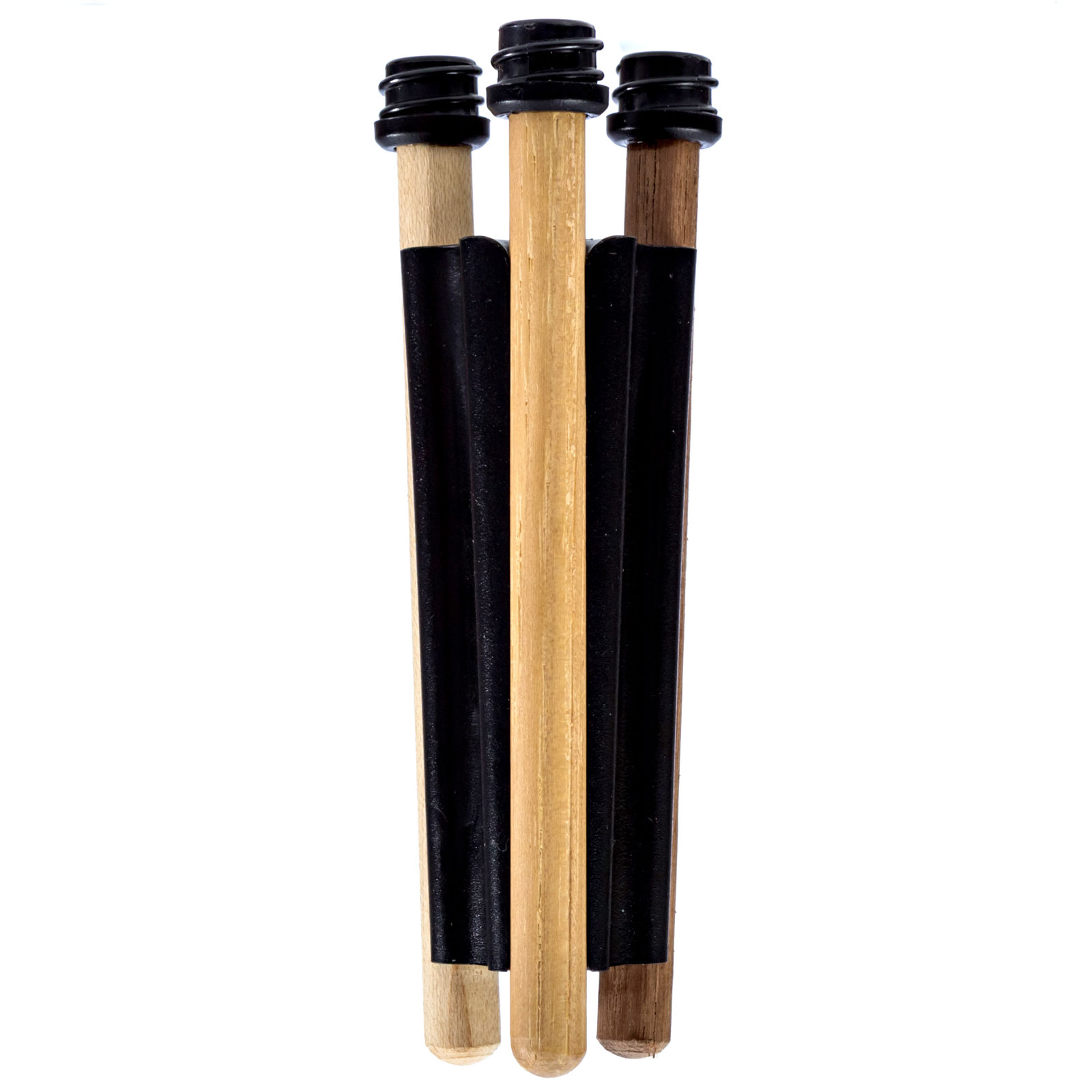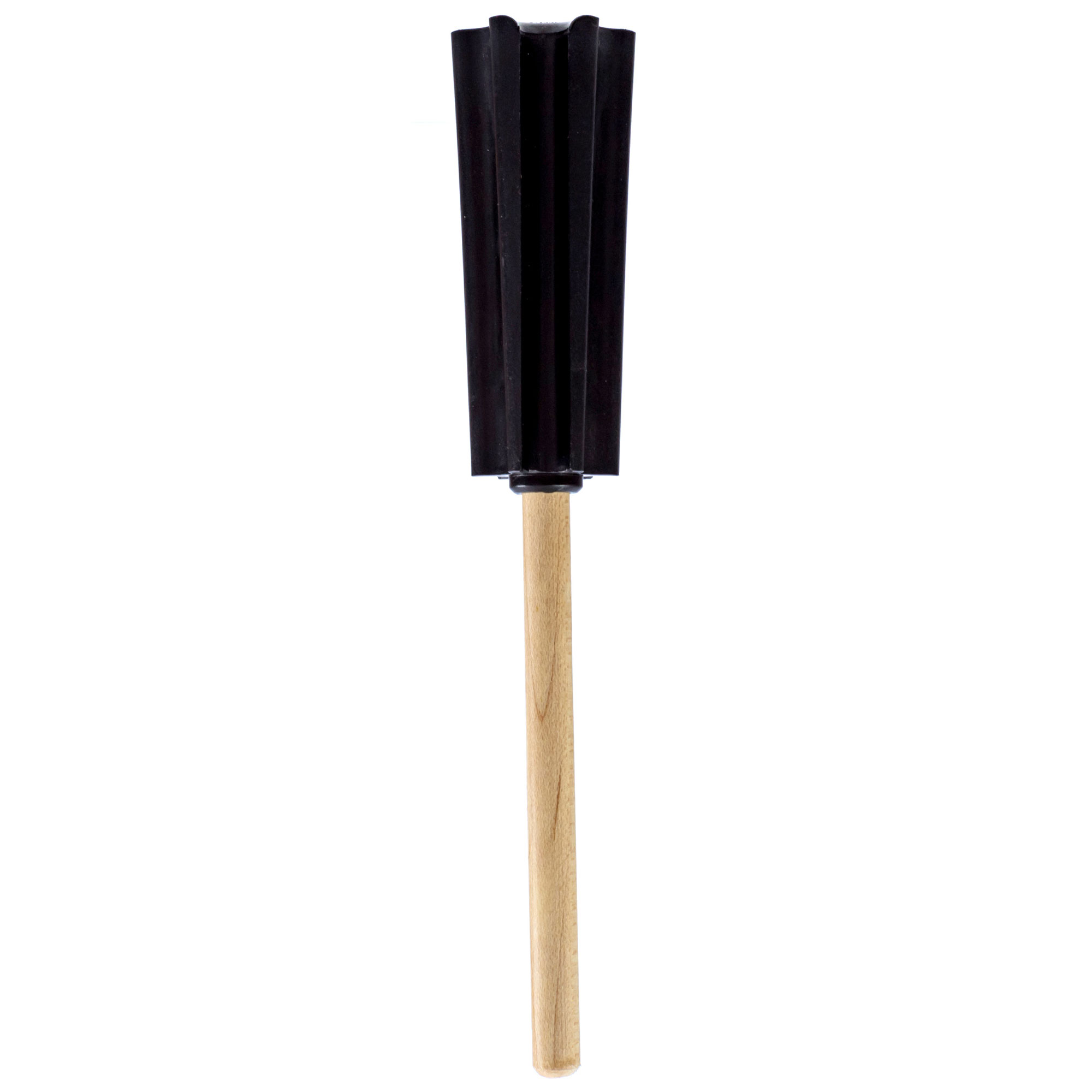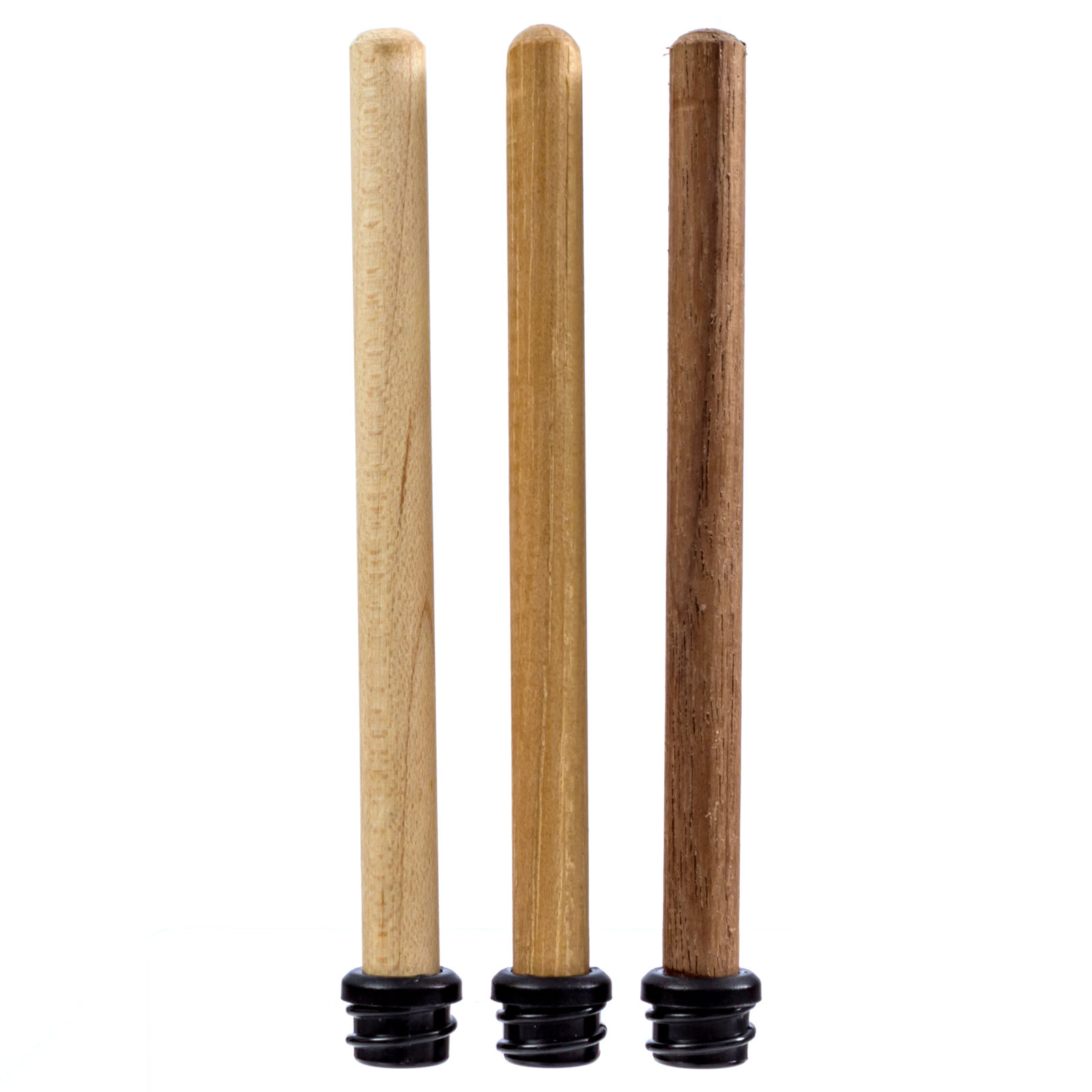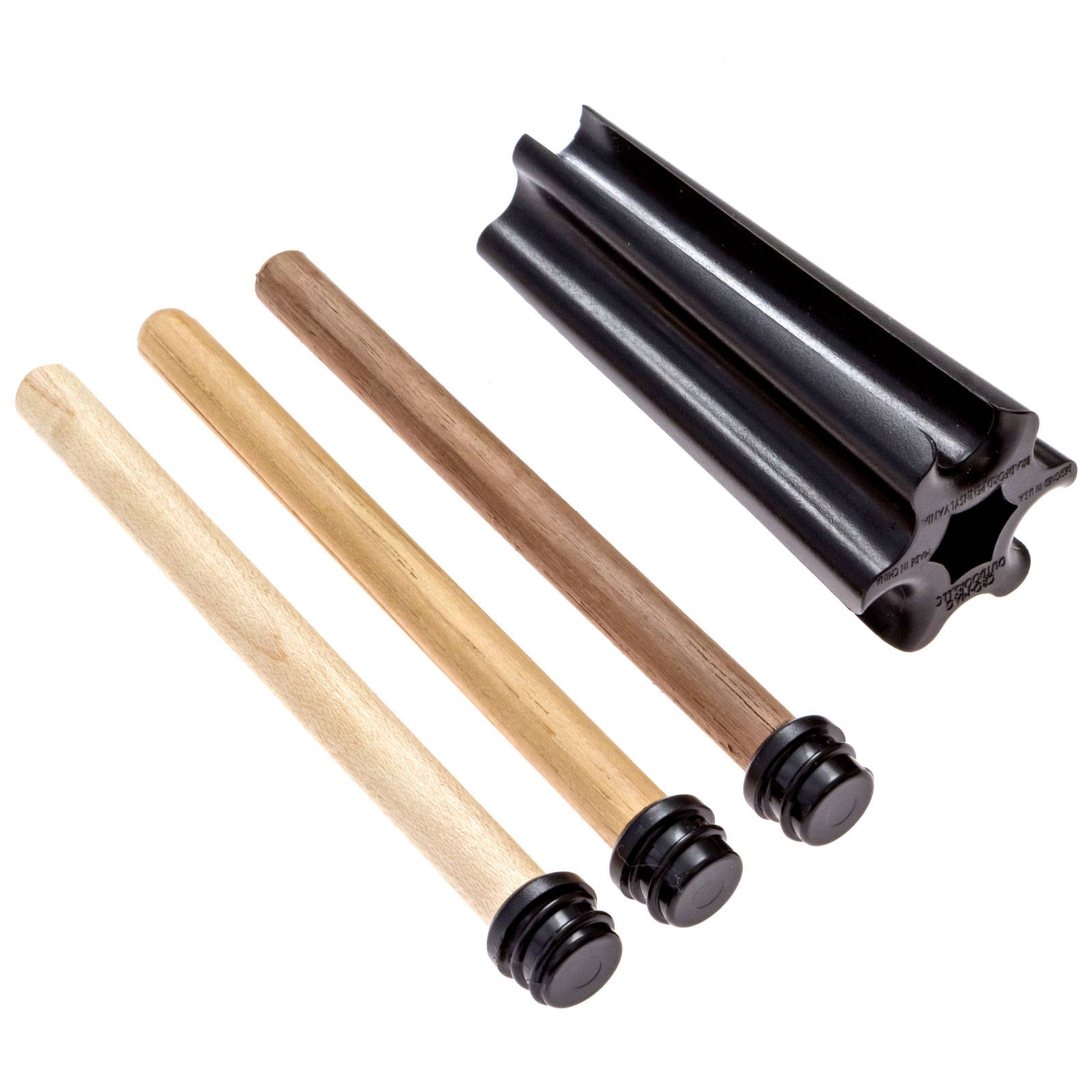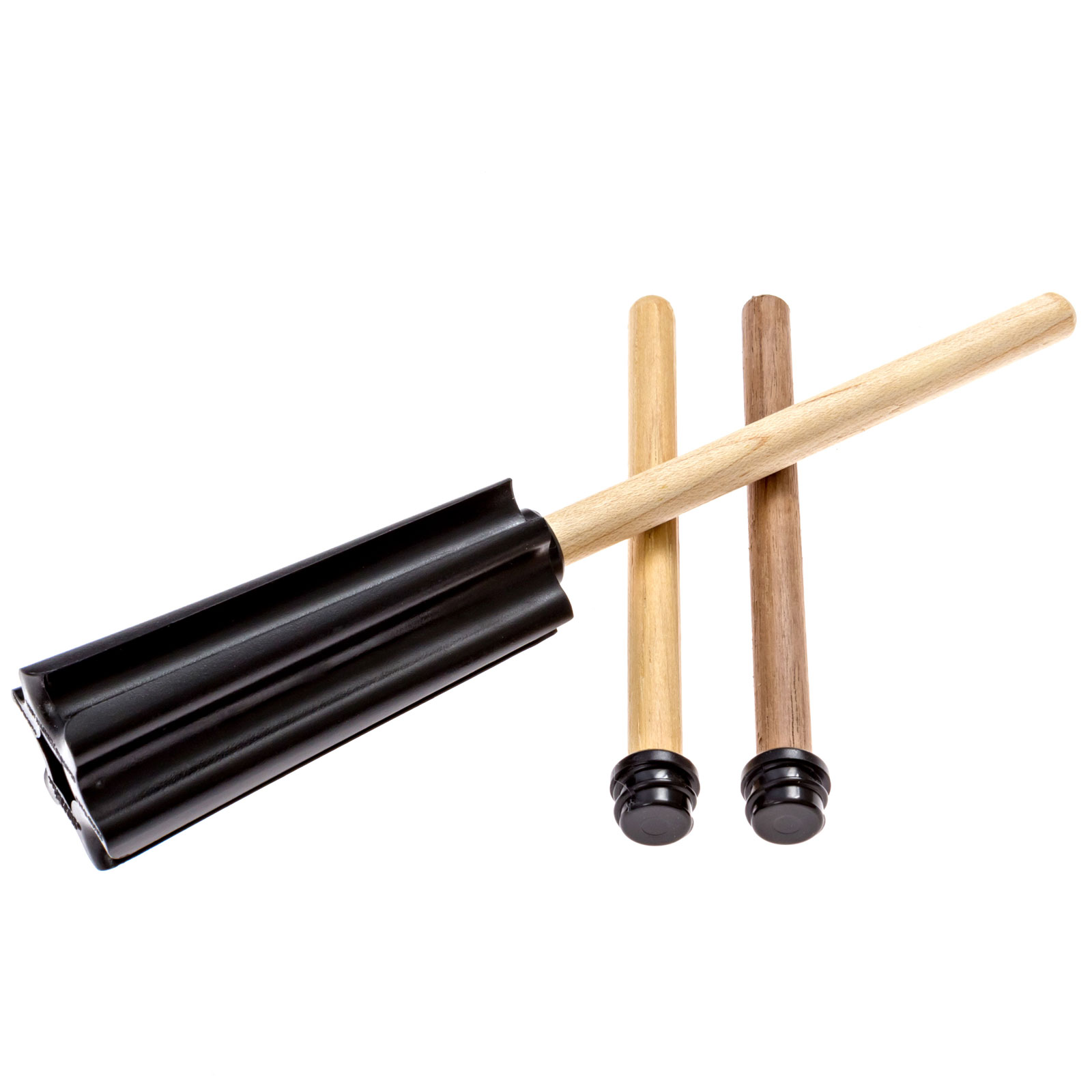 We set out to design the most versatile striker on the market.
THE ISSUE - After countless hours of market research, we found an overwhelming concern among turkey hunters that had never really been addressed; too many strikers, too much confusion.
Individual strikers not only add clutter to your vest, but complicate the decision making process in those moments when you need to perform at the highest level.
OUR SOLUTION - In an effort to address this issue and eliminate the need for multiple strikers in a turkey vest, we needed to develop a system that would meet the demands of the hunter, yet minimize the confusion involved with reaching for a new striker.
Our result was better than we ever imagined. We not only simplified the decision making process for hunters searching for the perfect striker/surface combination, but cleaned house on our vests.
The Trident Striker offers unparalleled versatility and functionality.
It is the most revolutionary striker on the market, and truly the first of its kind.
1 Main Head Unit
- Engineered for easy exchanges with snap-in storage
- Threaded design allows to easily attach and remove dowels
- Durable ABS plastic withstands repetitive snapping and unsnapping of dowels, while maintaining a secure hold on the dowels during storage
Maple
- Provides a calmer calling option. Yelps, clucks, purrs, and other sounds will be much quieter.
- The density of soft maple impairs the vibrations through the head and pairs perfectly with a calm morning in the woods
Hickory
- Offers a medium calling option. Calling cadences will be significantly higher pitched than those with soft maple, but not as extreme as black walnut
- Best used on rainy days or mildly windy days. It will cut through the noise of external factors in the woods and allow that gobbler to hear you
Black Walnut
- Provides the highest pitch calling option we offer in this package
- Best used for days filled with heavy wind or rain
- Has the ability to cut through the extremely noisy forest to reach a bird that may be a few ridges over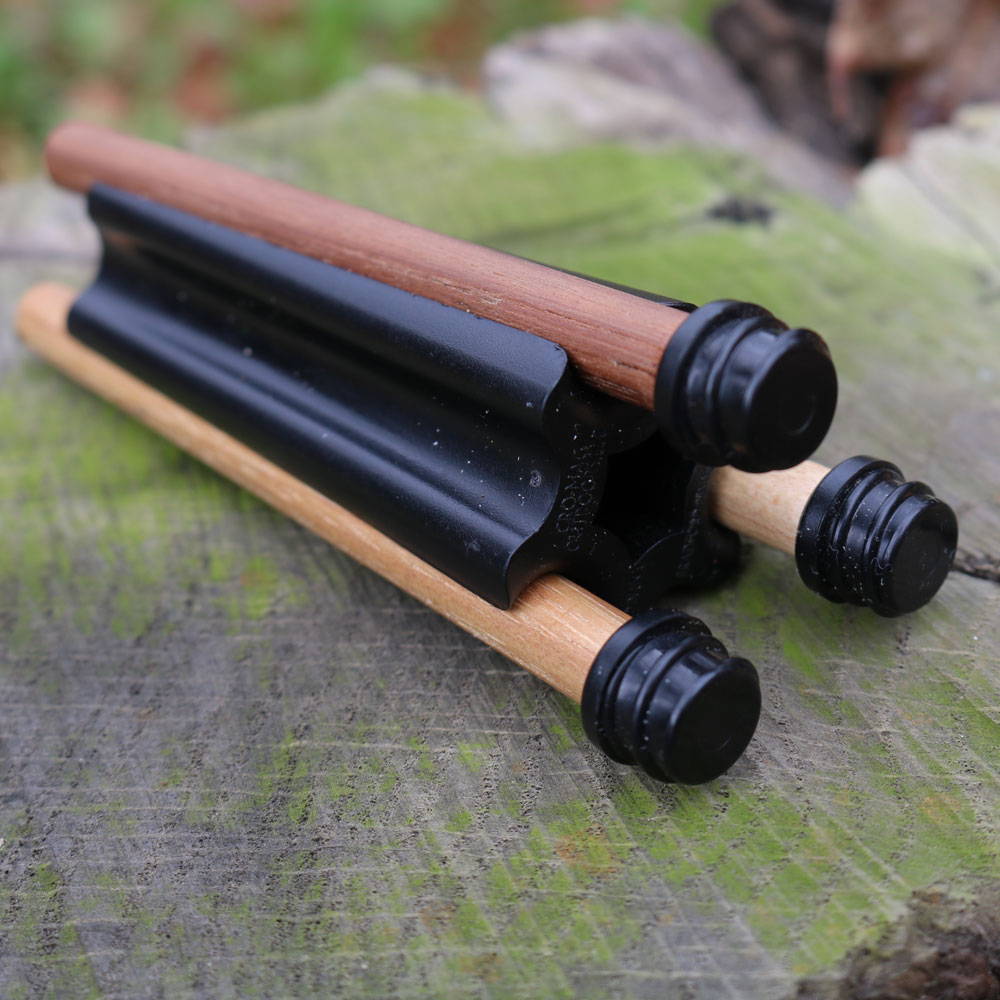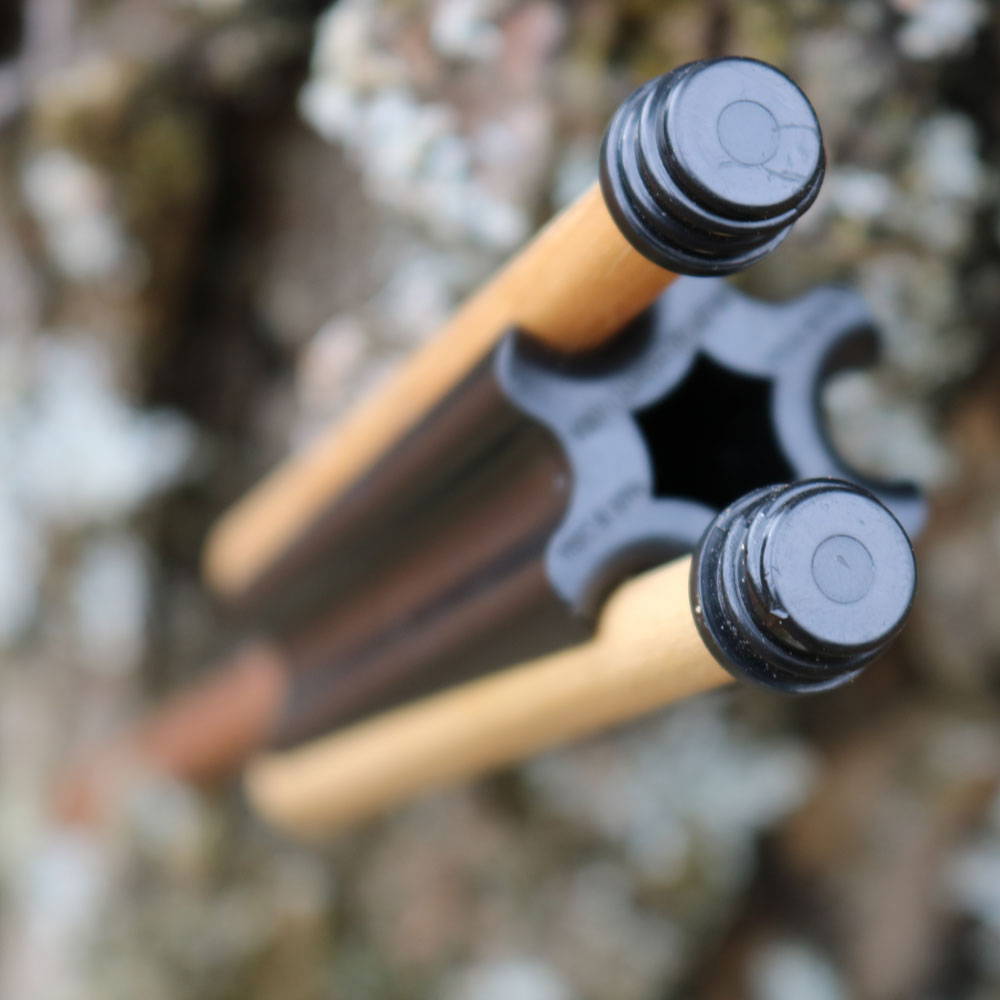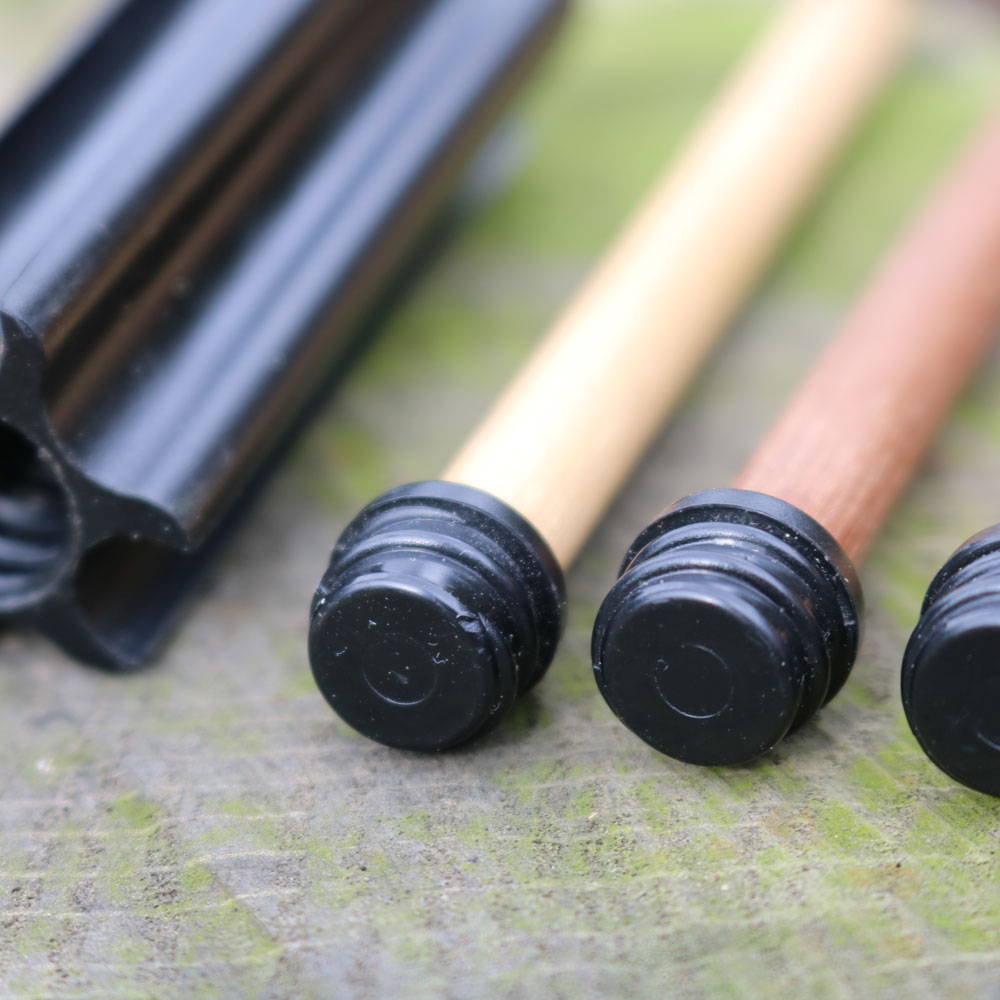 Designed to give hunters the ability to choose between multiple strikers with one system based product. Store dowels that are not in use in the main unit, and quickly screw and unscrew the dowel of your choice into the main unit in seconds. Use as you would with any traditional striker.
Constructed with ABS plastic. This material is durable and holds its form for repetitive snapping and unsnapping of dowels. A consistent and secure hold means that this head unit will hold the dowels through countless hours of field use and ensure that every dowel is right where you left it when you need it.
The Trident Striker is backed by a lifetime warranty. Visit our warranty page for more information. We stand by our products, and we stand by you.
2018 Spring Turkey - Field Testing
Jake McMurtrie, COO - Spring, 2018
" Seeing The Trident Striker evolve from concept to a final product was almost as good as the results it yielded. Having the abilty to change strikers on demand gave me the opportunity to not only mimic multiple birds but combat any weather condition thrown at me.
Finally, there is a product on the market that gives the hunter/huntress the ultimate advantage. Pairing this striker with the Deception Chamber gives the user 9 completely unique and versatile calling options that brings the most stubborn and old toms running."
The best way to stay informed about company news and product updates is via email. We promise to not flood your inbox with needless information. We do promise to keep you up-to-date with new product releases, coupon codes, sales, and other exclusive offers.